Soon to be London Bound
Hello all my name is Marissa Heuser. I am currently a sophomore at SUNY New Paltz. I'm in the honors program here.   I adore New Paltz and pretty much everything about it. I am going to be studying abroad at Kingston University in London, England. I leave the USA on January 4th which is so soon!! I am going for the whole Spring semester and to be honest I'm kind of scared. In a, I've never been this far from my family/friends for this long, kind of way. I am a real homebody, I chose my school because it was 2.5 hours away from my home. My parents are my closest confidants and my sister is my best friend. It's going to be a challenge learning how to survive without them. I also have two Labradors, Chloe a female black lab who is 11 and Kingsley a little yellow male who is almost 2. They are my little loves and I'm going miss them so much.

My friends are just as fantastic. I have two of the most amazing roommates anyone could hope for. Jess and Christina have become my best friends at college and my life line(s). They are supportive, kind, brilliant and hysterical.

It is going to be so weird not living with them next semester. I have plans to video chat with them all the time because I don't know if I can handle life any other way 😝.
My friends back home are weird and crazy but they are the best people you'll ever meet. They will talk your ear off about video games but they will never let you down. They are loyal and goofy and basically just the weirdest pack of misfits you will ever meet. We have stuck together through everything and I know that even through they are far away, we are never truly apart.

But enough with the sappy, I'm going to miss my family/friends so much, stuff!
I am packing for England! I decided to start packing about 6/7 days before I leave. A bit of advice, NEVER START PACKING A WEEK BEFORE A 5 MONTH TRIP!! It's stressful because it is close to the departure date so you are freaking out but just far enough away to let you be paranoid. I have spent about 2 full days contemplating bringing another pair of socks. Its….not healthy. I am locking up those suitcases and putting them in a different room because I can't stop staring at them wondering what I missed.


They are both MAXED OUT.
I will make my second post on the day I leave! I was really lucky to make a friend who is also going to Kingston. We even got seats next to each other on the plane! I am so nervous and excited and I can't believe that I am going to London!!!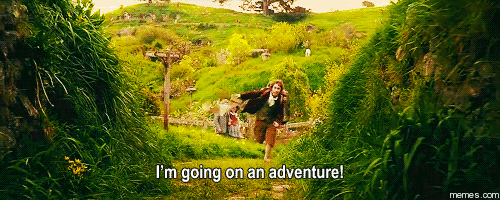 I guess that's all for now!
Till next time,
Marissa